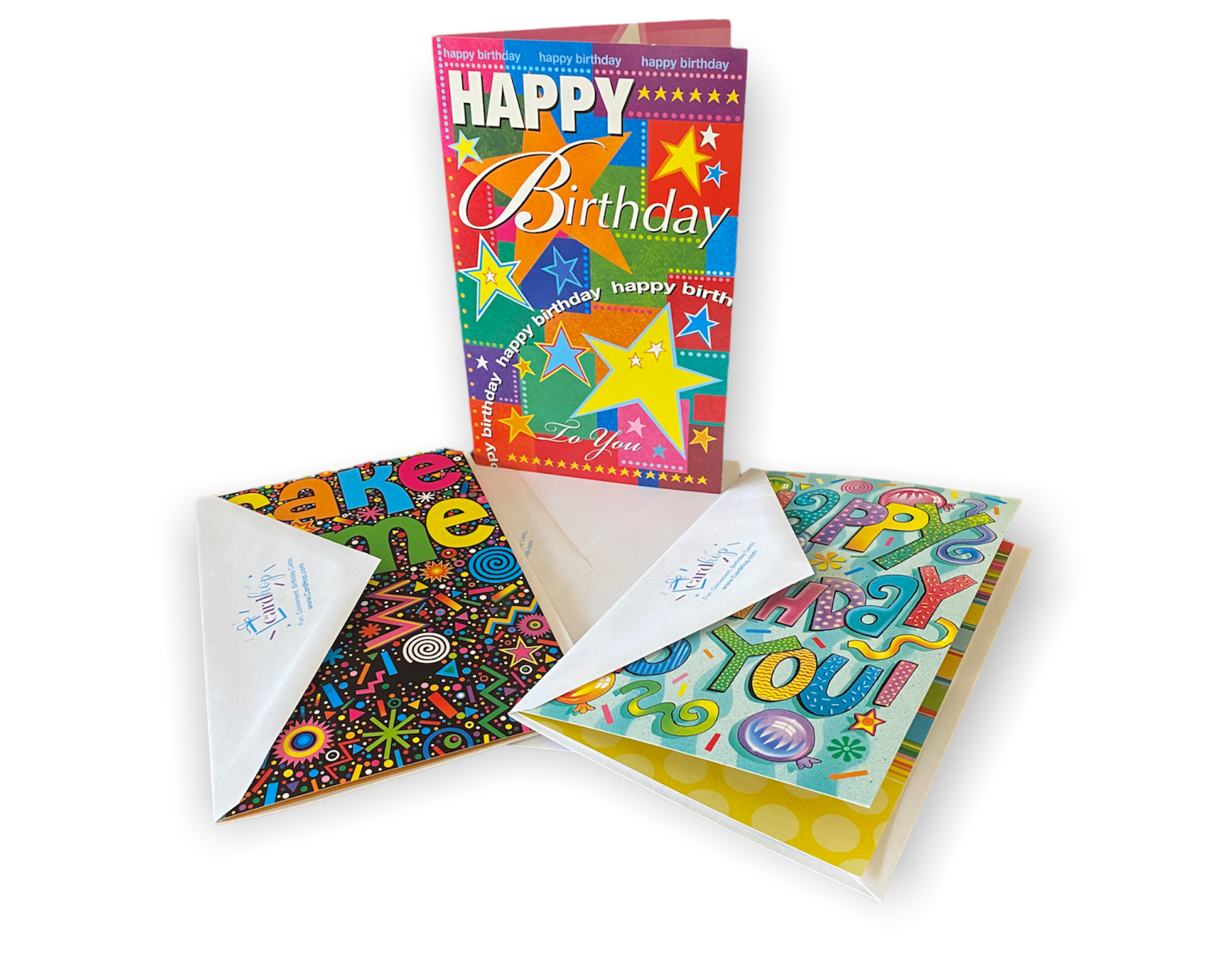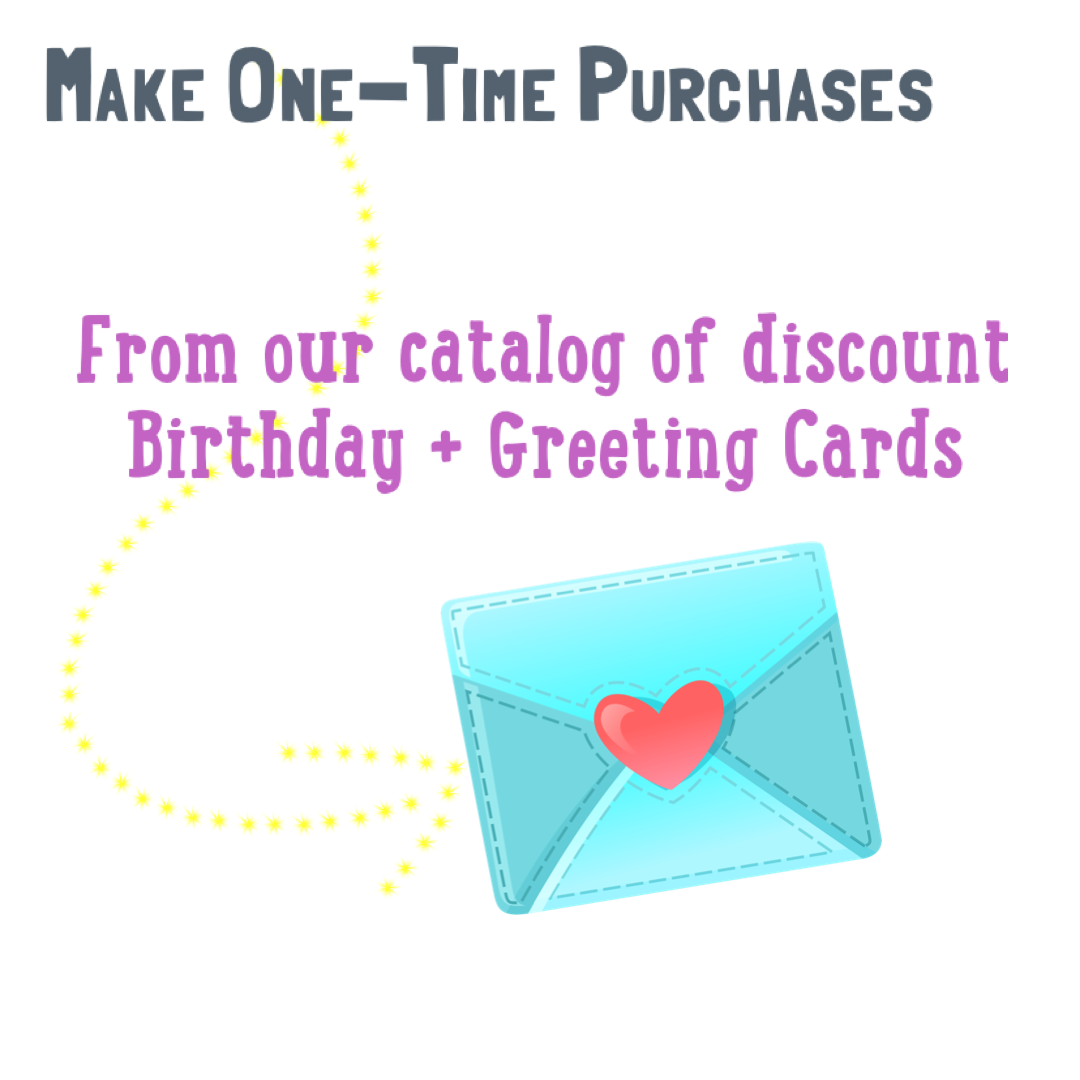 Make one time purchases from our fun selection of discount birthday & greeting cards.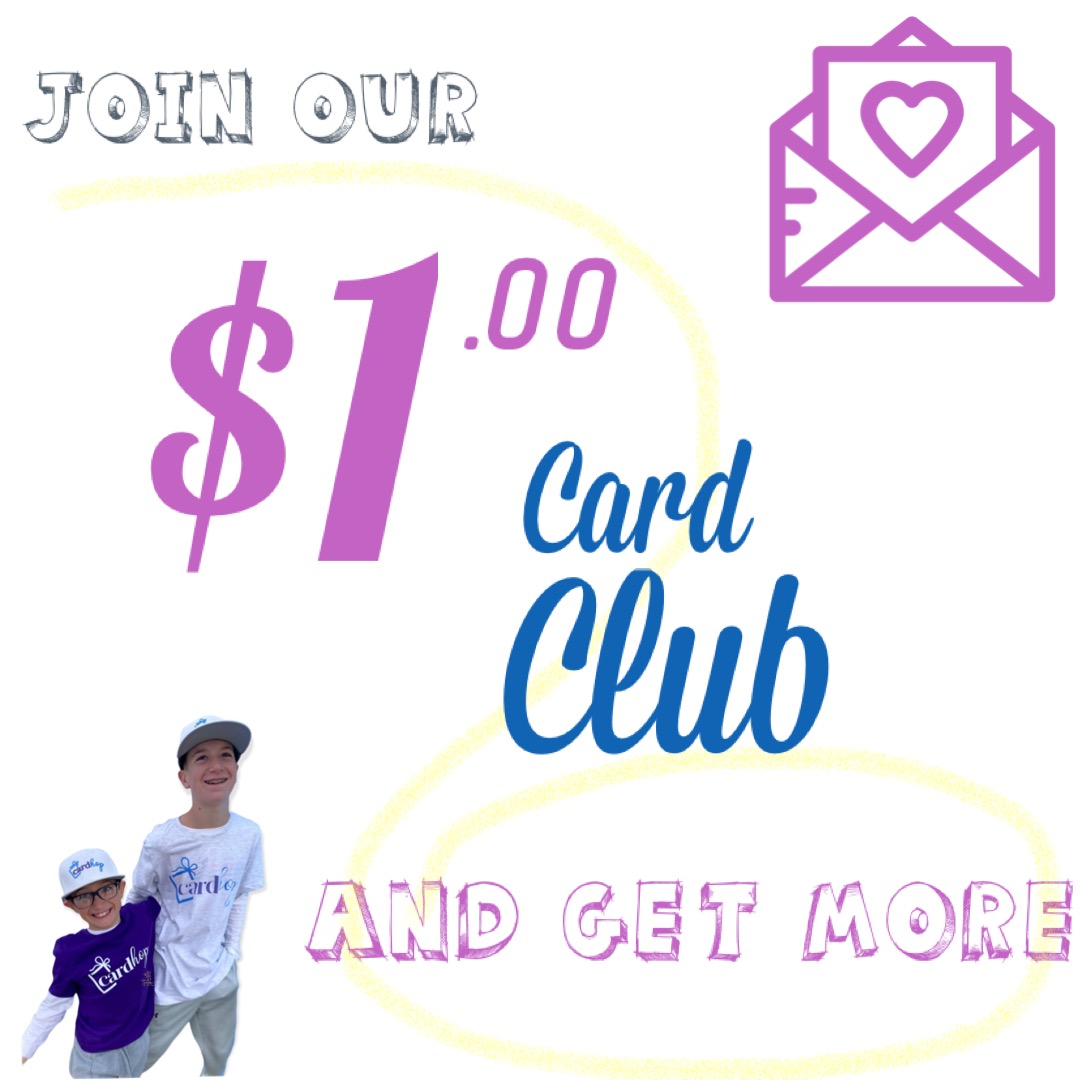 - Pay only $1 per card
- Monthly or quarterly delivery
+ Birthday Stickers
+ Free Bonus card*
Got Questions?  Here are answers to some frequently asked questions!
CardHop delivers premium discounted birthday + greeting cards direct to your home so that you will never be late to a birthday party or over-pay for cards ever again! Life is busy! We make Birthdays simple for you!
What do I get with a Dollar Card Club Membership?
Get our BIGGEST SAVINGS! Pay only $1 per greeting card! That's 65% off retail prices!
CONVENIENCE - Birthday + greetings cards are delivered every 3 months so you are always ready to party!
Dollar Card Club members get a FREE Bonus Greeting Card with every delivery!
Choose How Many Cards you would like!
Choose from a 12 or 18 Card Quarterly Membership
Choose from Birthday or Assortment...
Choose what type of membership fits you best:
Big Family? Lots of Birthdays? Choose our BIRTHDAY PACKS
Are you someone who likes to Thank folks for kind gestures? Choose our ASSORTMENT PACK with Birthday, Get Well & Thank You cards
Do I get to pick what birthday cards I am receiving?
No need to do that! We send you an assortment of cards from our collection with each delivery. Our discount cards are FUN and designed for all ages!
Our discount cards are FUN and designed for all ages! Check out our collection CLICKING HERE!
Your Satisfaction is Guaranteed!
Our cards are made in the USA on premium card stock and designed to make anyone happy on their Birthday!
Your subscription is backed by our 100% satisfaction guarantee!
Easily pause, cancel or change your subscription plan at ANY time!
What if I need to cancel?
No worries at all!
Dollar Card Club memberships are flexible and easy.
Change, pause or cancel your subscription at ANY time!
Need help? Shoot us a message at support@cardhop.com and we will help right away!